Born in Queens and raised in the Bay, I grew up doodling and watching cartoons. In high school, I made lots of short films, drew and painted, and dabbled in music production.
I came in as a very undecided freshman to Stanford, and declared Computer Science by sophomore year because it seemed like the default thing to do when you're ambivalent and confused at Stanford. I ended up switching majors to Art Studio my junior year the first day back from winter break and applied for a master's degree in CS. It's a fun story that you can read here.
My work experiences started off in graphic design and photography, but I've branched into more interdisciplinary and coding-based projects by integrating my creative skills with what I've learned in design thinking and computer science.
Outside of work, I'm always working on side projects and continuing to make art of all sorts!
Feel free to drop me a line on Twitter or at hello@kevinzhai.com!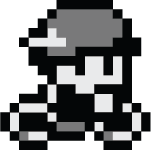 ---